Here are some current things you could bring into the classroom.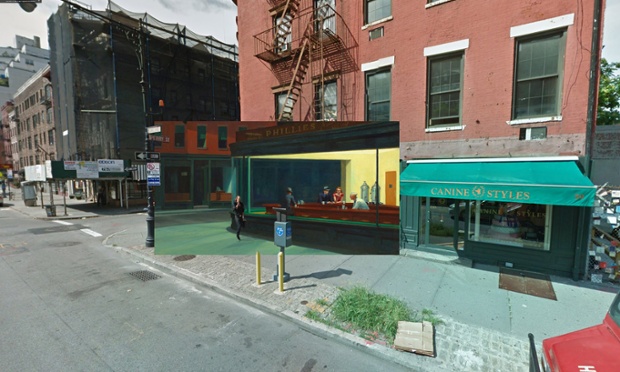 Check out
this fascinating photo series
at the Guardian. Halley Docherty took classic paintings of city streets and superimposed them over current shots from Google Street View. These images could serve as conversation or writing prompts: How have cities changed in 100 (or more) years? How have cities remained the same? How do you think cities will look 100 years from now?
If you want to talk about current events from multiple viewpoints, the NPR series
Double Take Cartoons
offers two distinct takes on a single new item each day. Political cartoons are a great way to develop critical thinking skills, and this feature doubles the chances for students to practice that skill.
The official trailer for the remake of
Annie
was released yesterday. How many students have seen the original? Do people generally like or dislike remakes? What are the challenges in remaking a classic film?